Paypal Setup
Step 1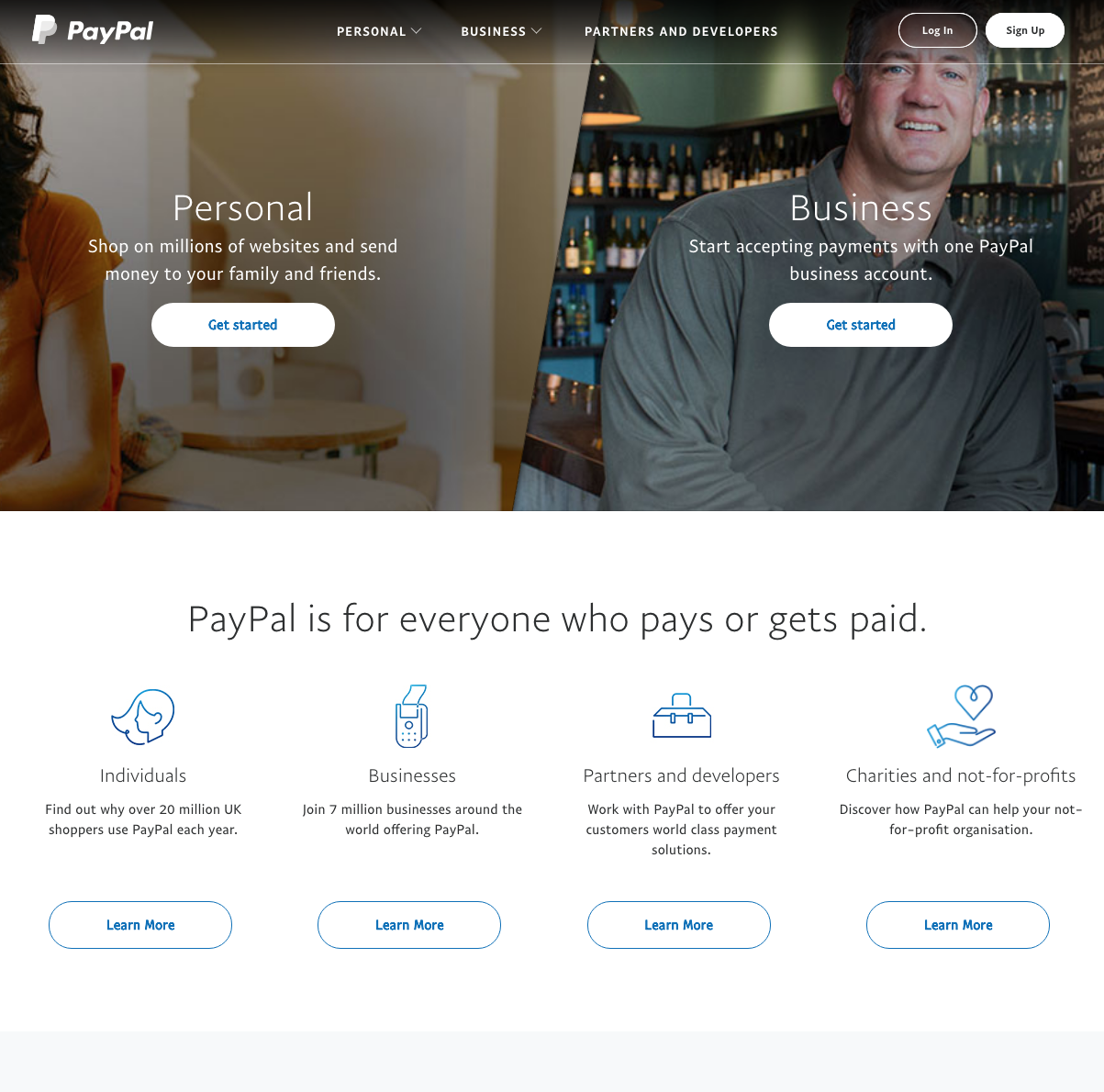 Go to https://www.paypal.com/ and click get started under the business account.
Step 2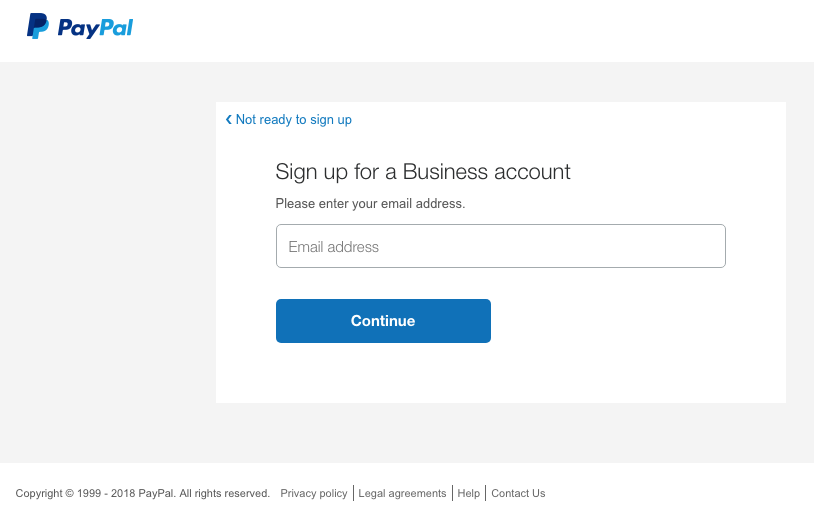 Enter the email address you want to use for your account and click continue.
Step 3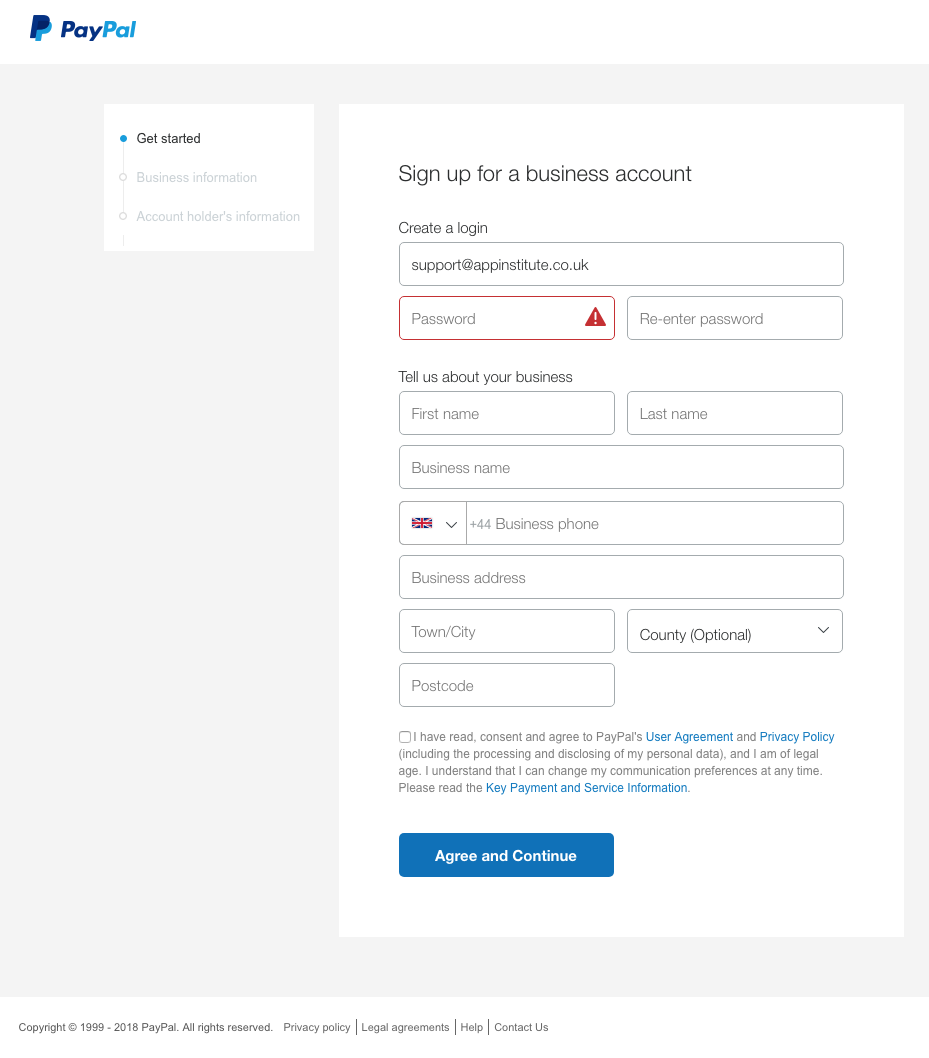 Fill out your personal and business information.
Step 4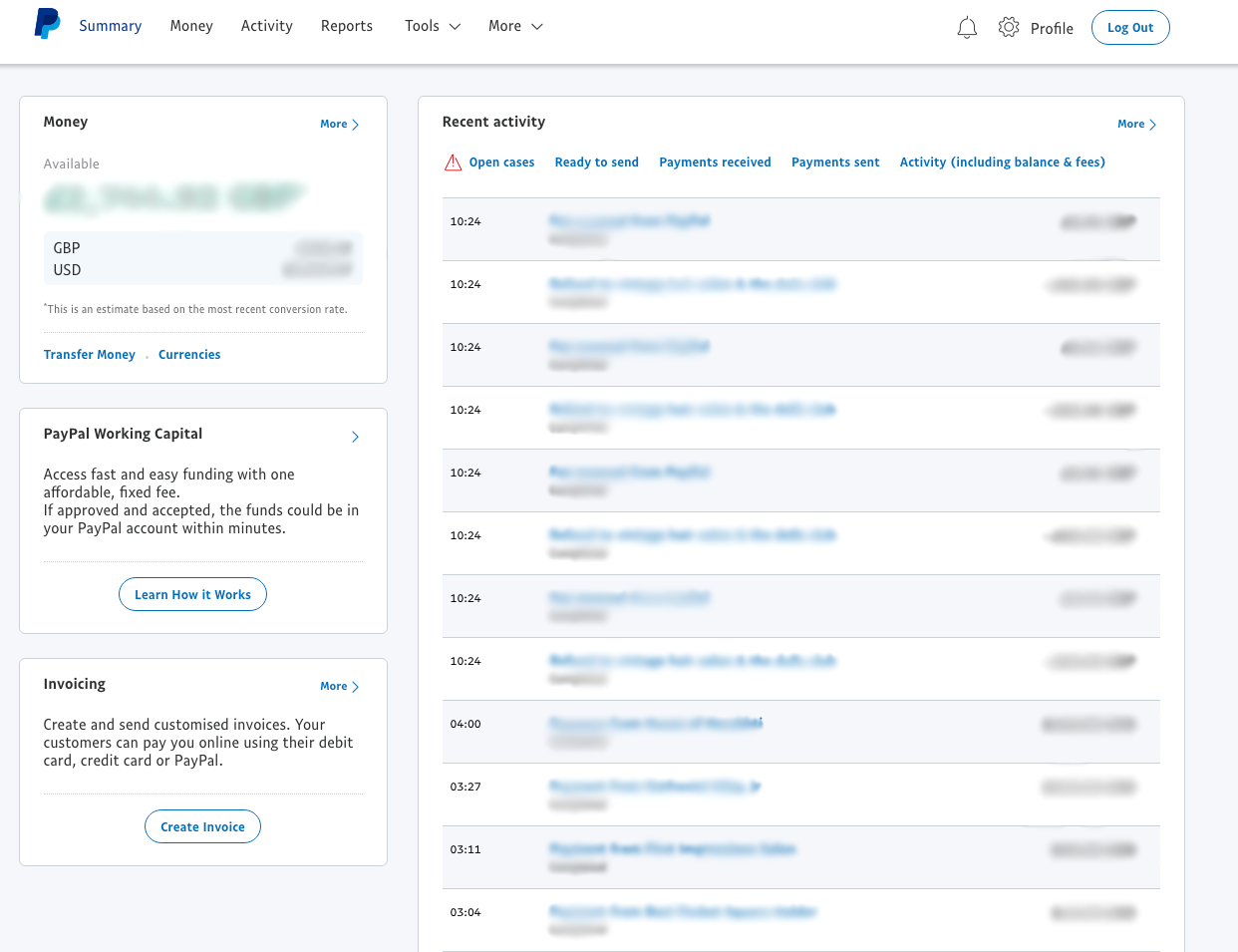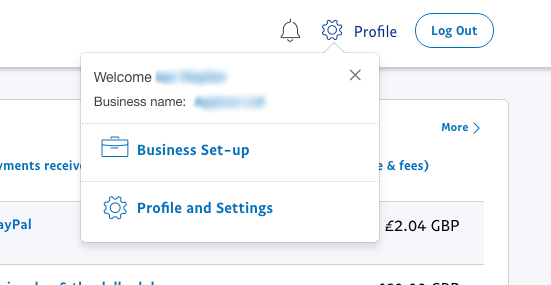 Once in your dashboard go to your profile and select Profile and Settings.
Step 5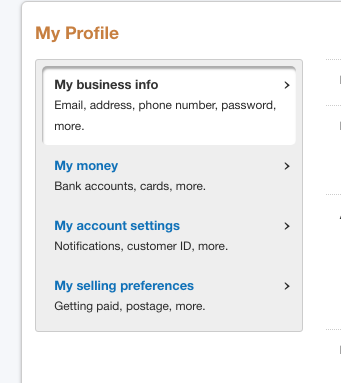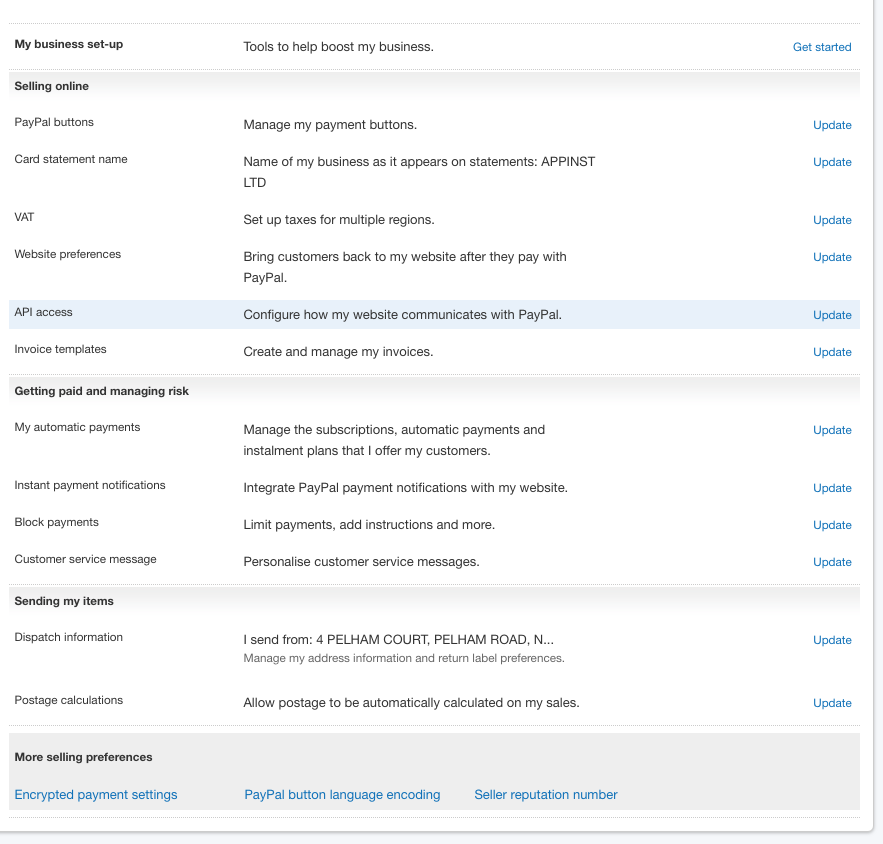 Select my selling preferences, then click Update on API access.
Step 6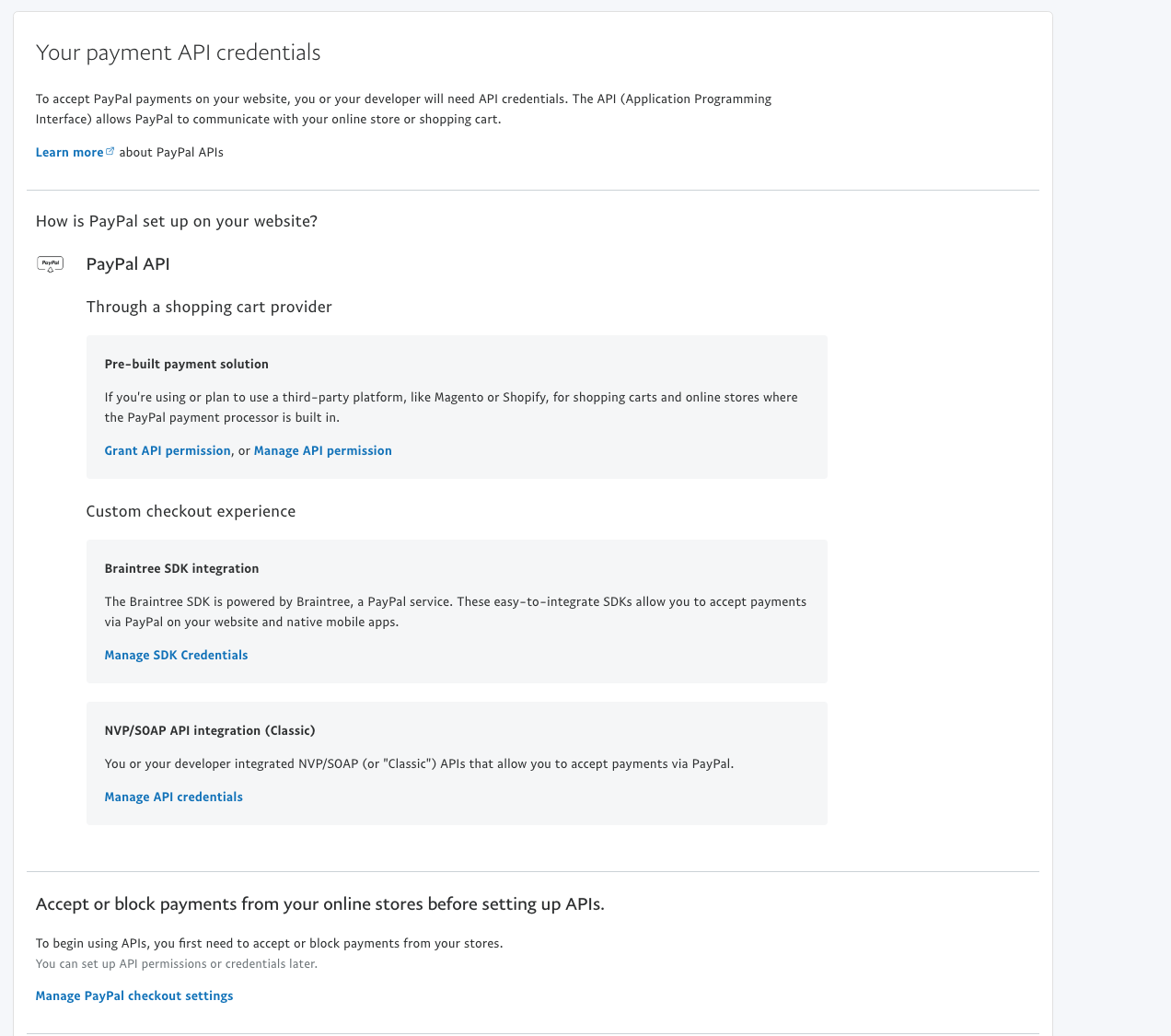 Click Manage API credentials under NVP/SOAP API Integration.
Step 7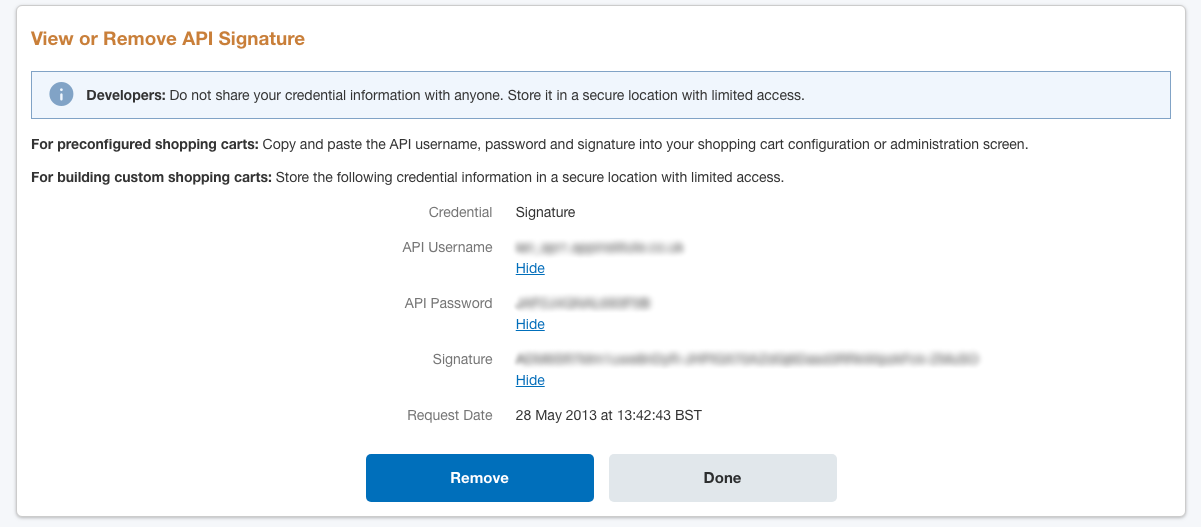 Show and copy your API details.
Step 8

Add the API details to the Payments section our editor.