Stripe Setup
Step 1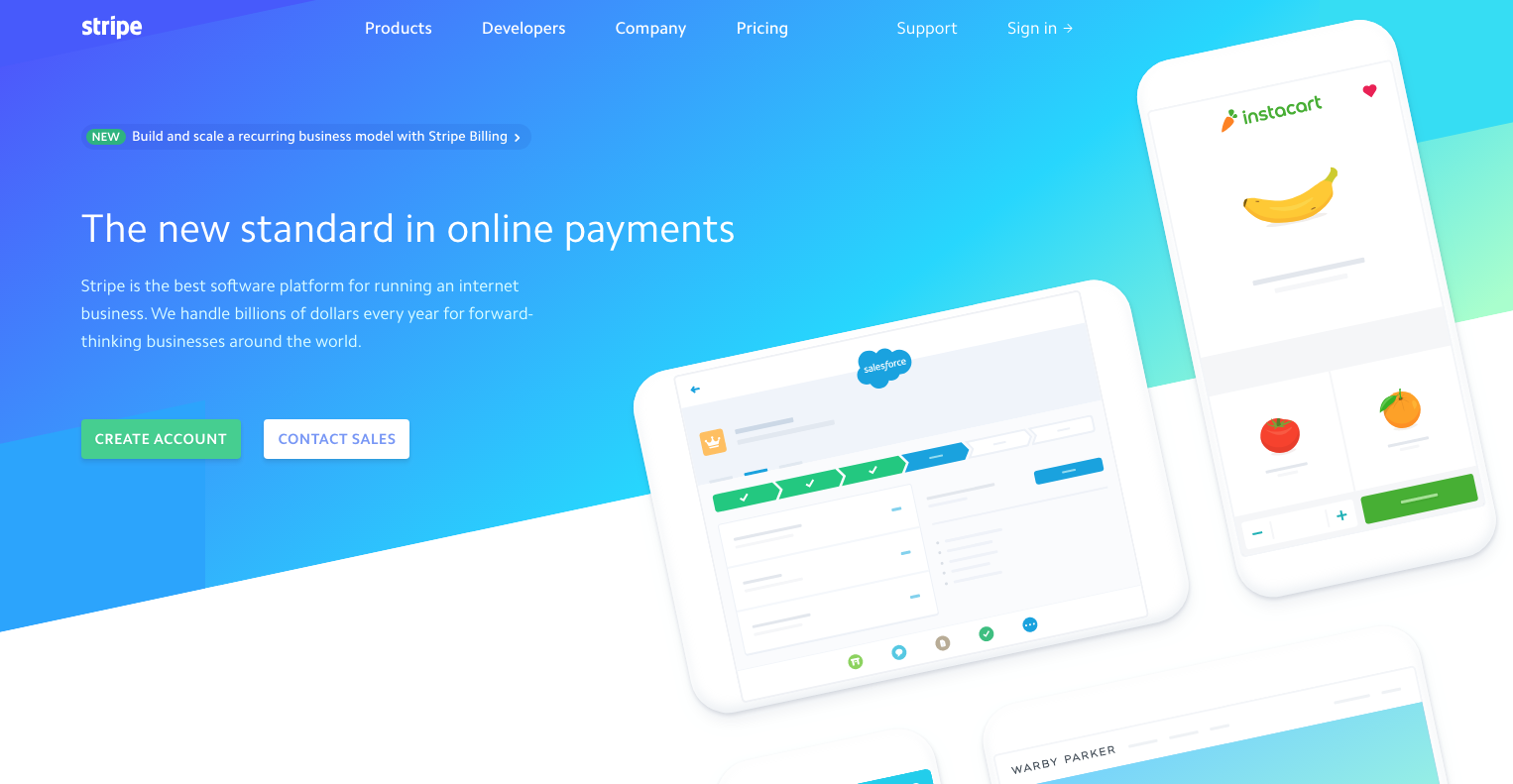 Go to https://stripe.com/ and click the create account button.
Step 2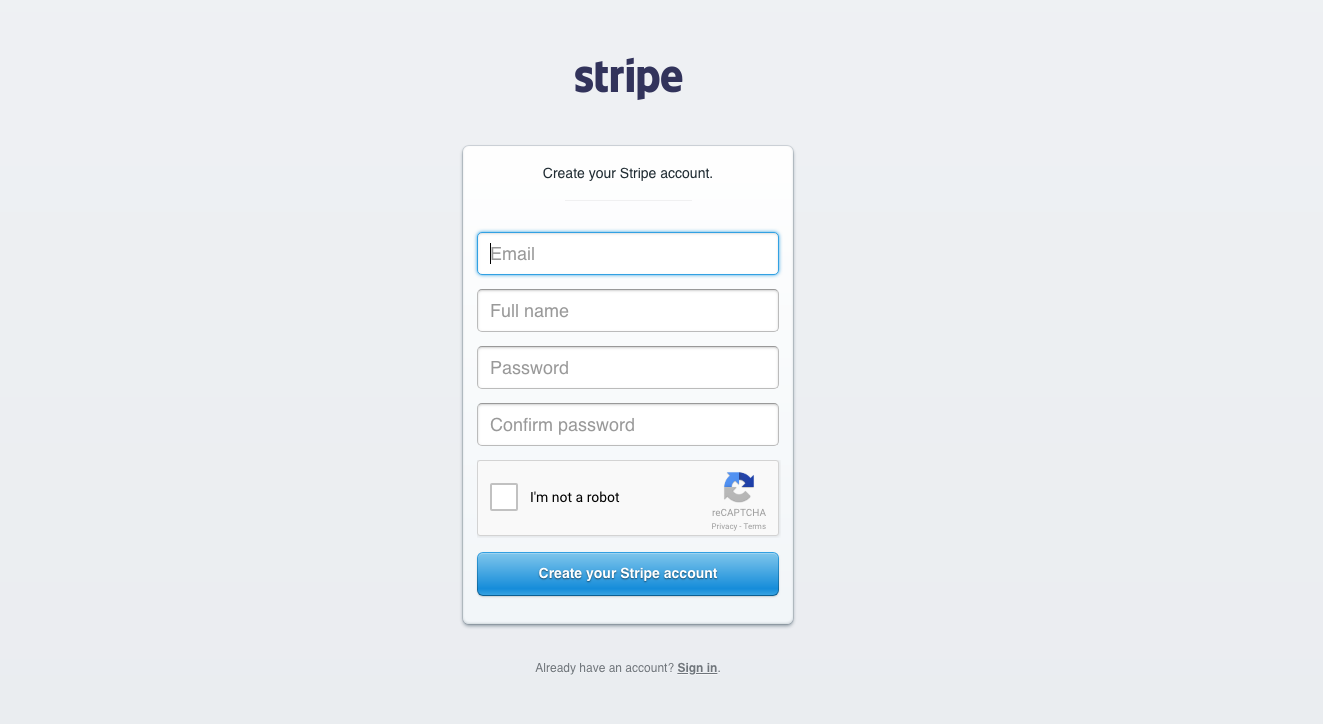 Add the desired login details you want to use for stripe. 
Step 3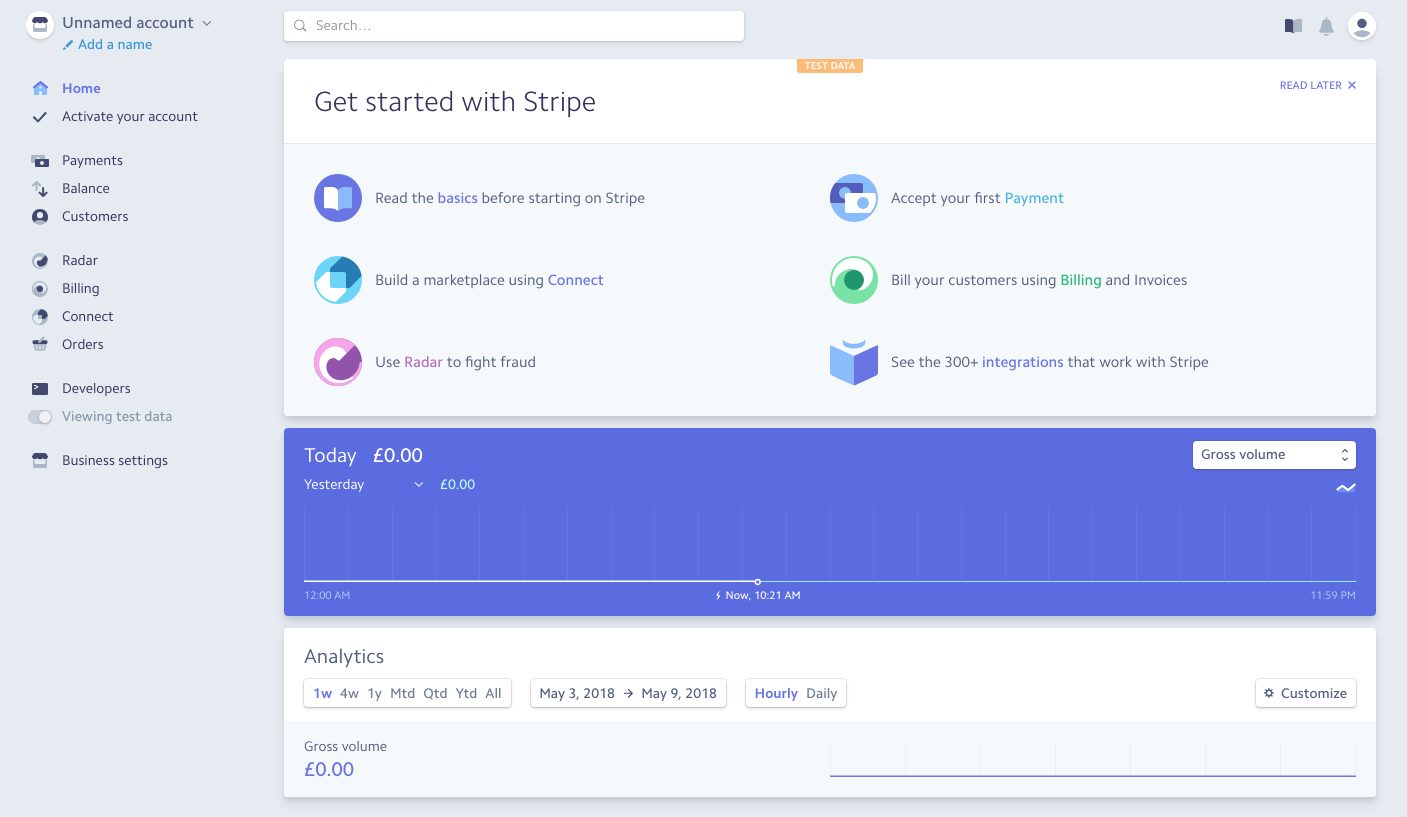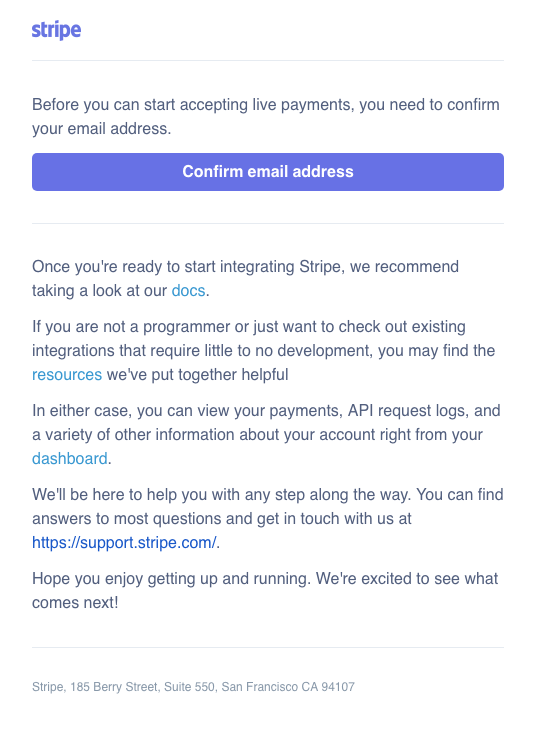 Once into your dashboard you need to make sure you have verified your email address with stripe through email.
Step 4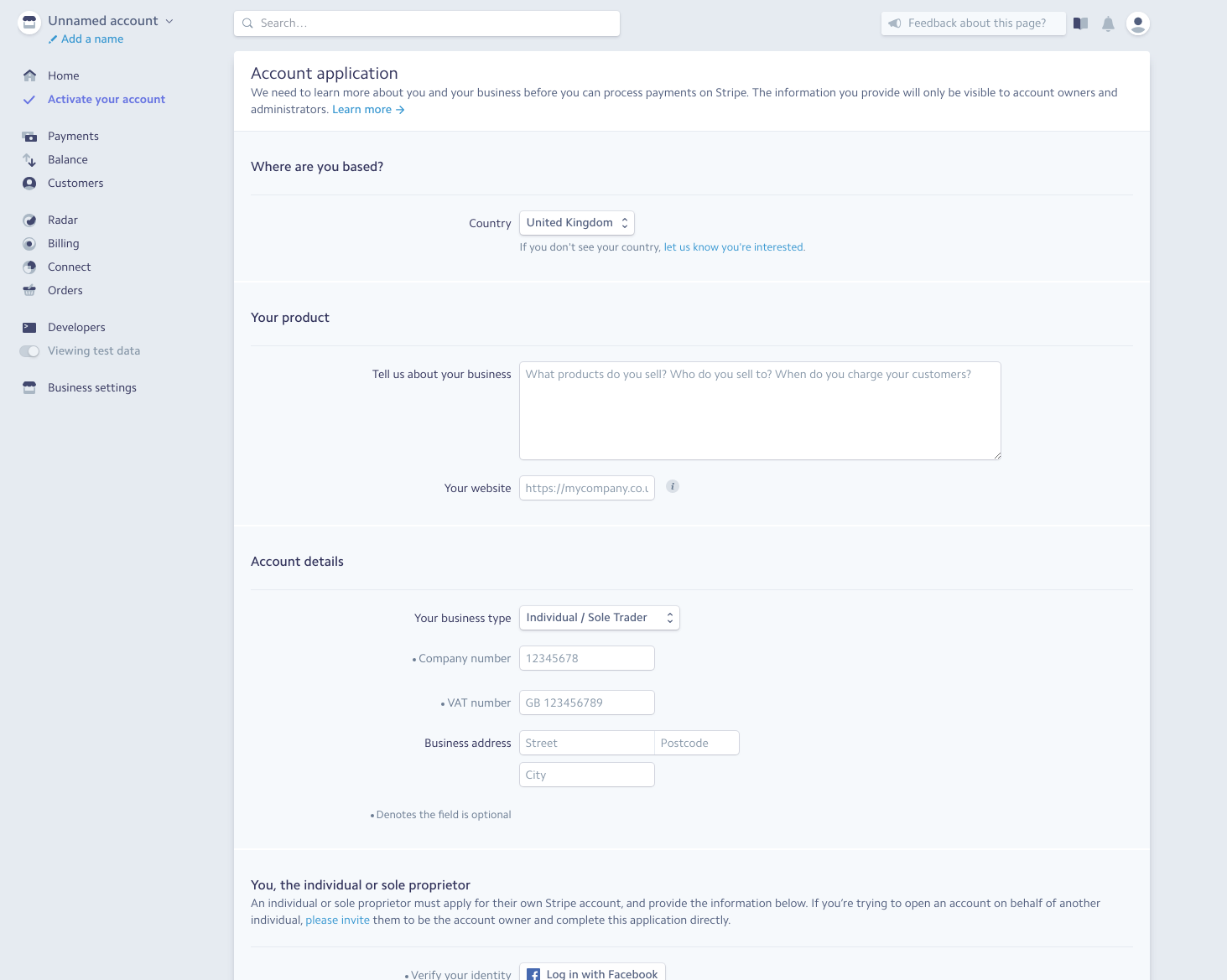 Now back on your dashboard you can fill out your company details to activate your account.
Step 5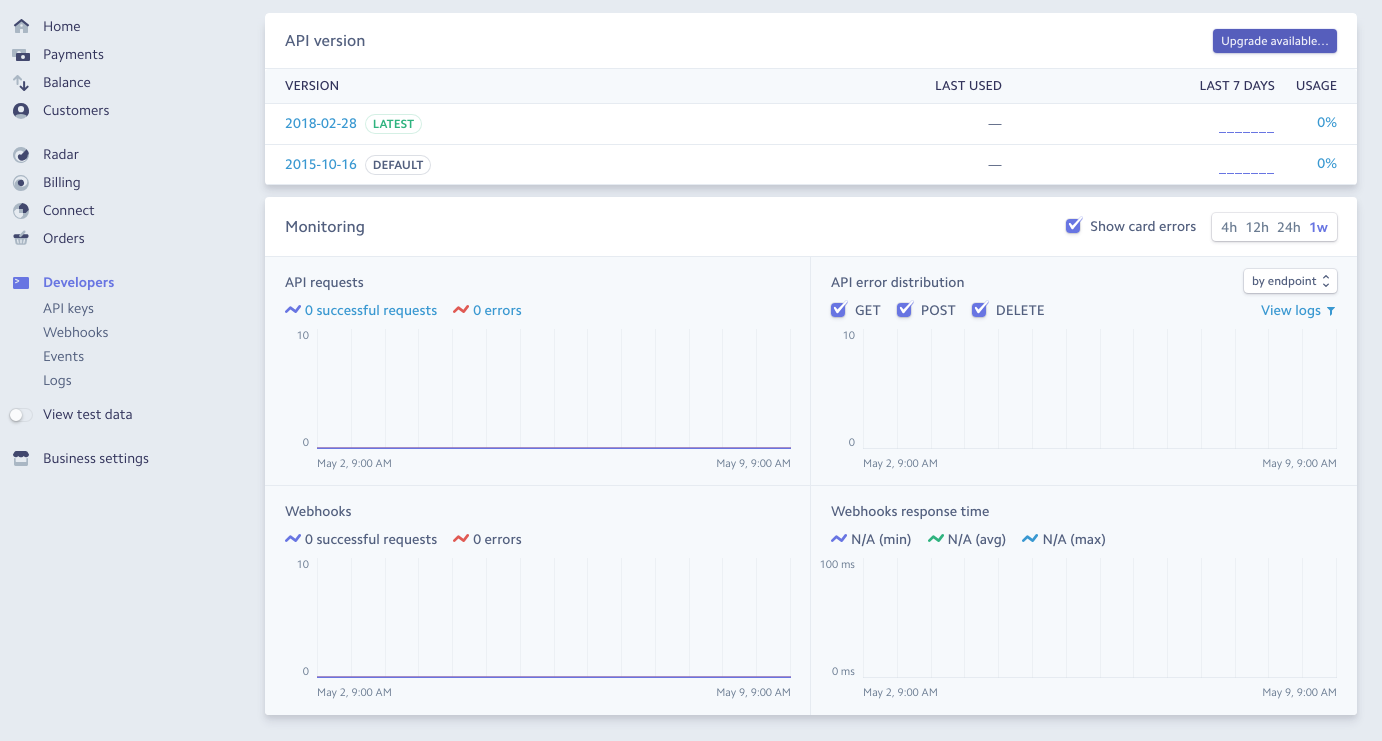 Once complete, head to the developer section and select API keys.
Step 6

Simply reveal and copy your live secret key.
Step 7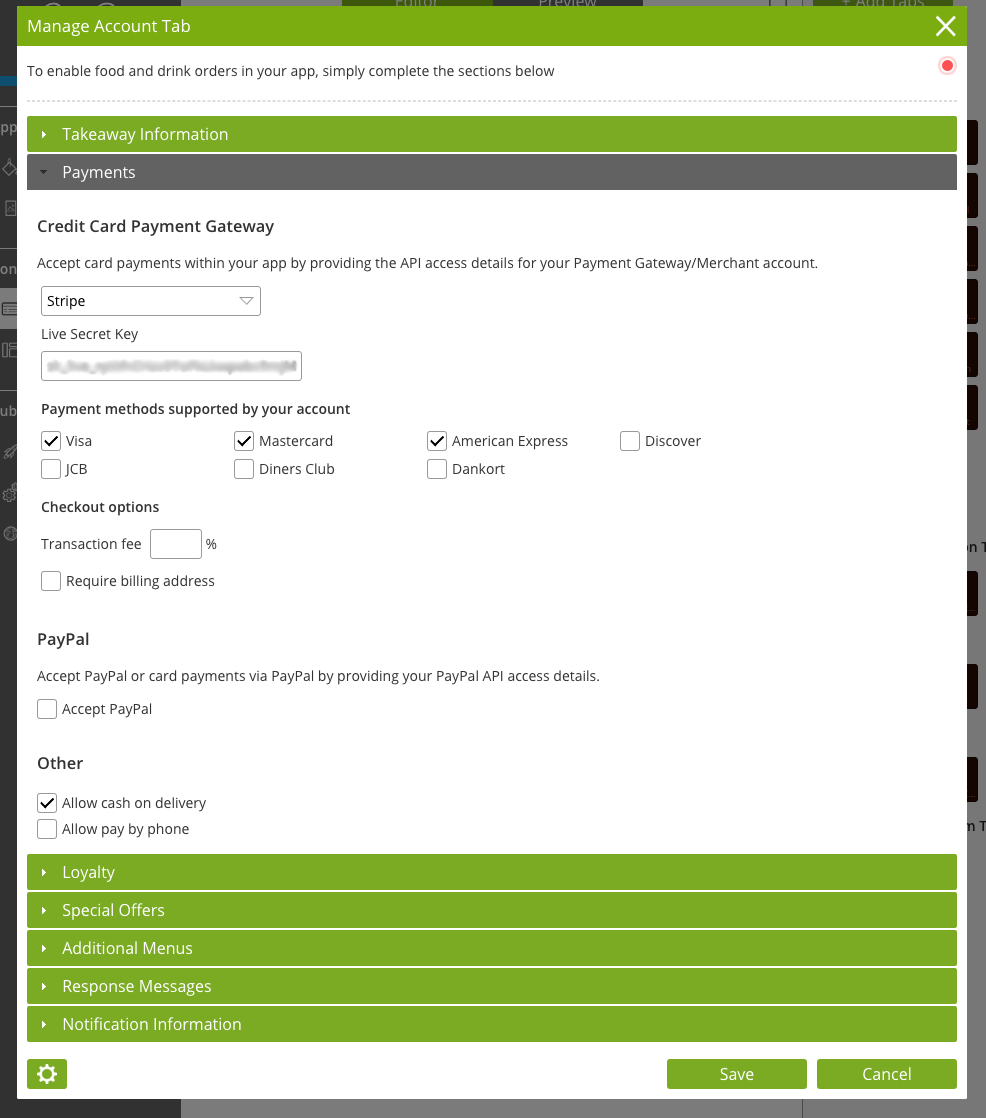 You can now enter your live secret key into the payments section.