The Build process consists of 3 simple steps:

Step 1. Customise your Colour Scheme & Theme Images.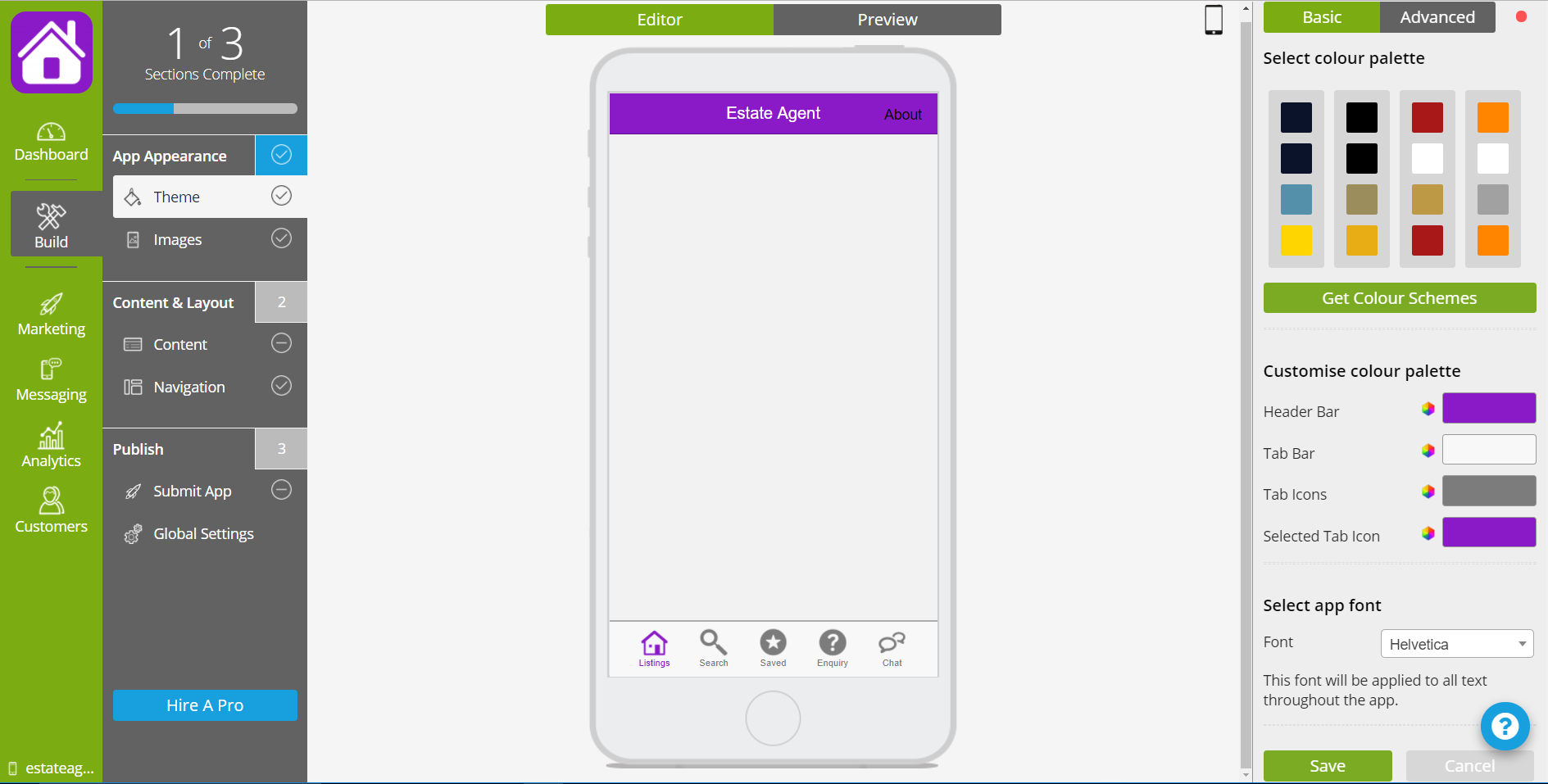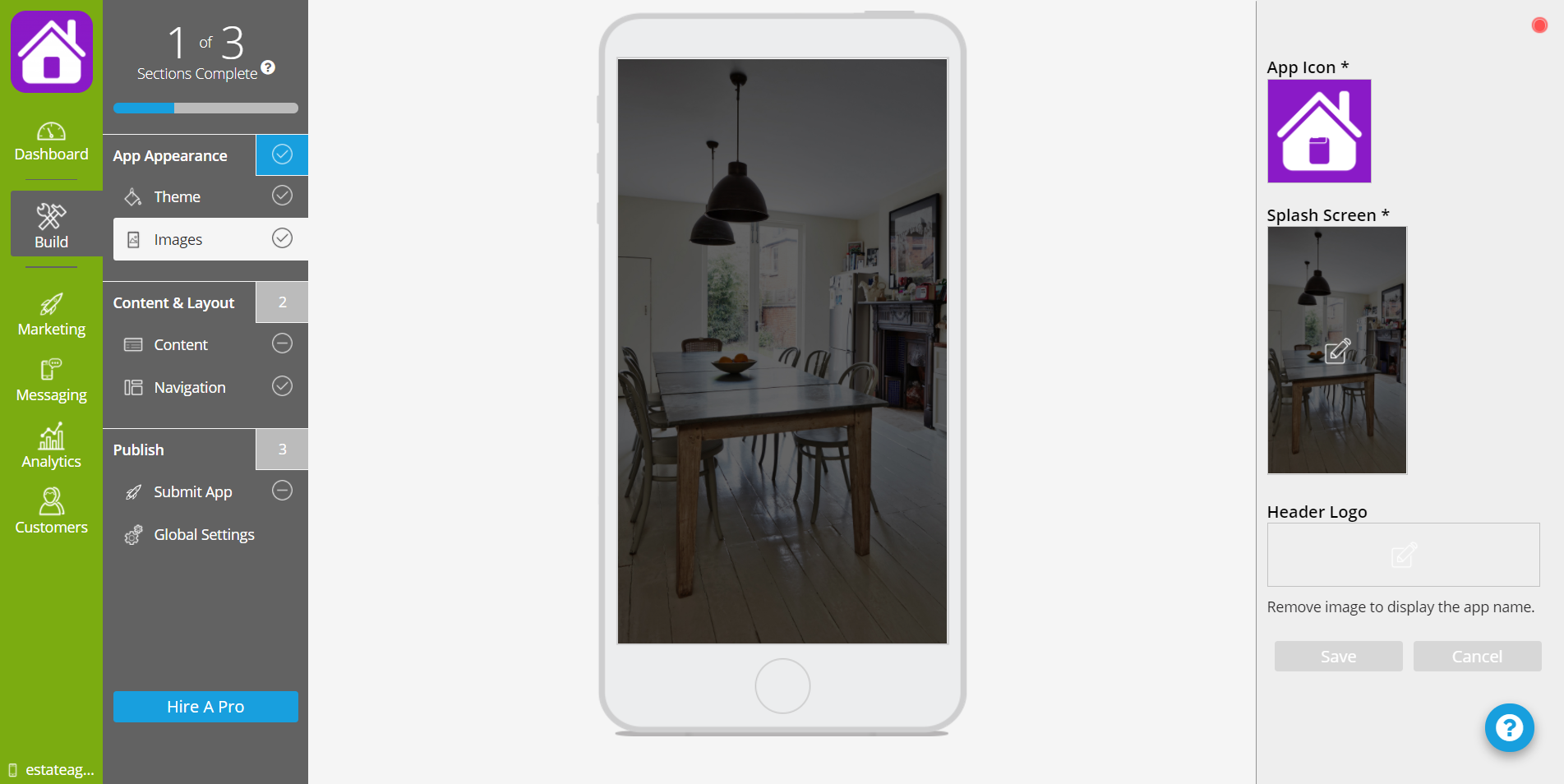 Step 2. Edit your Content & choose your Navigation style.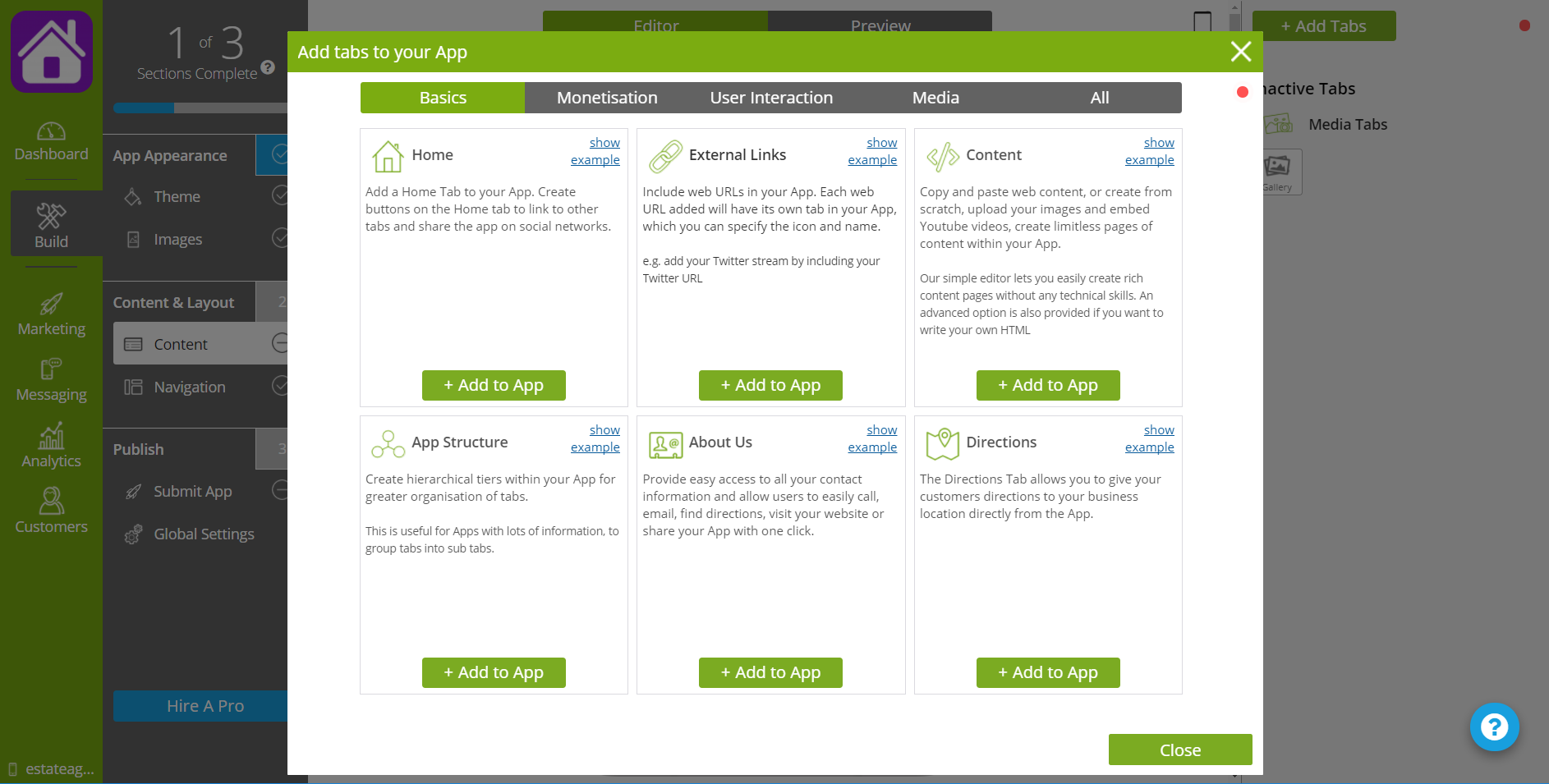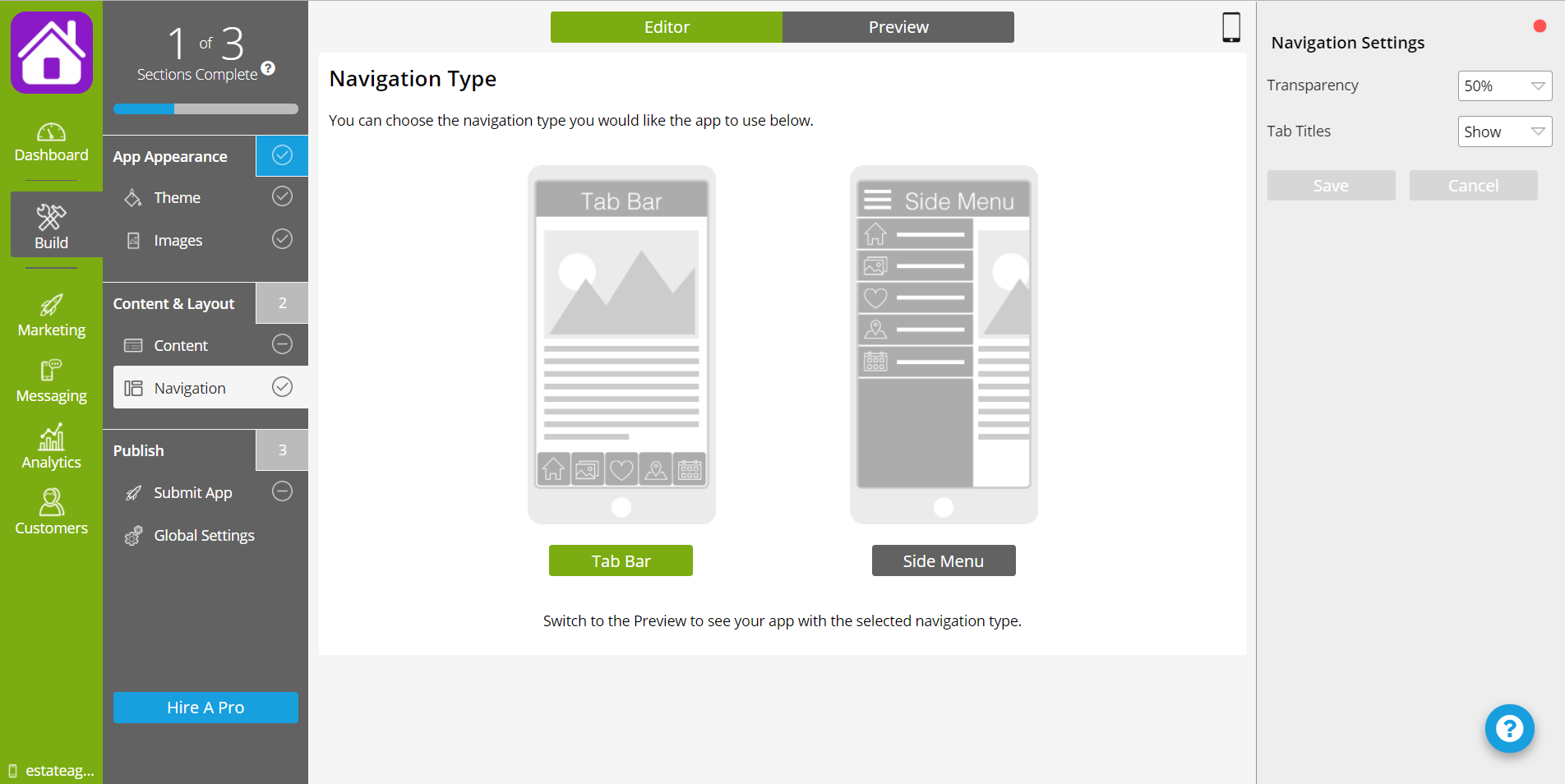 Step 3. Submit your App to the App Stores and Publish.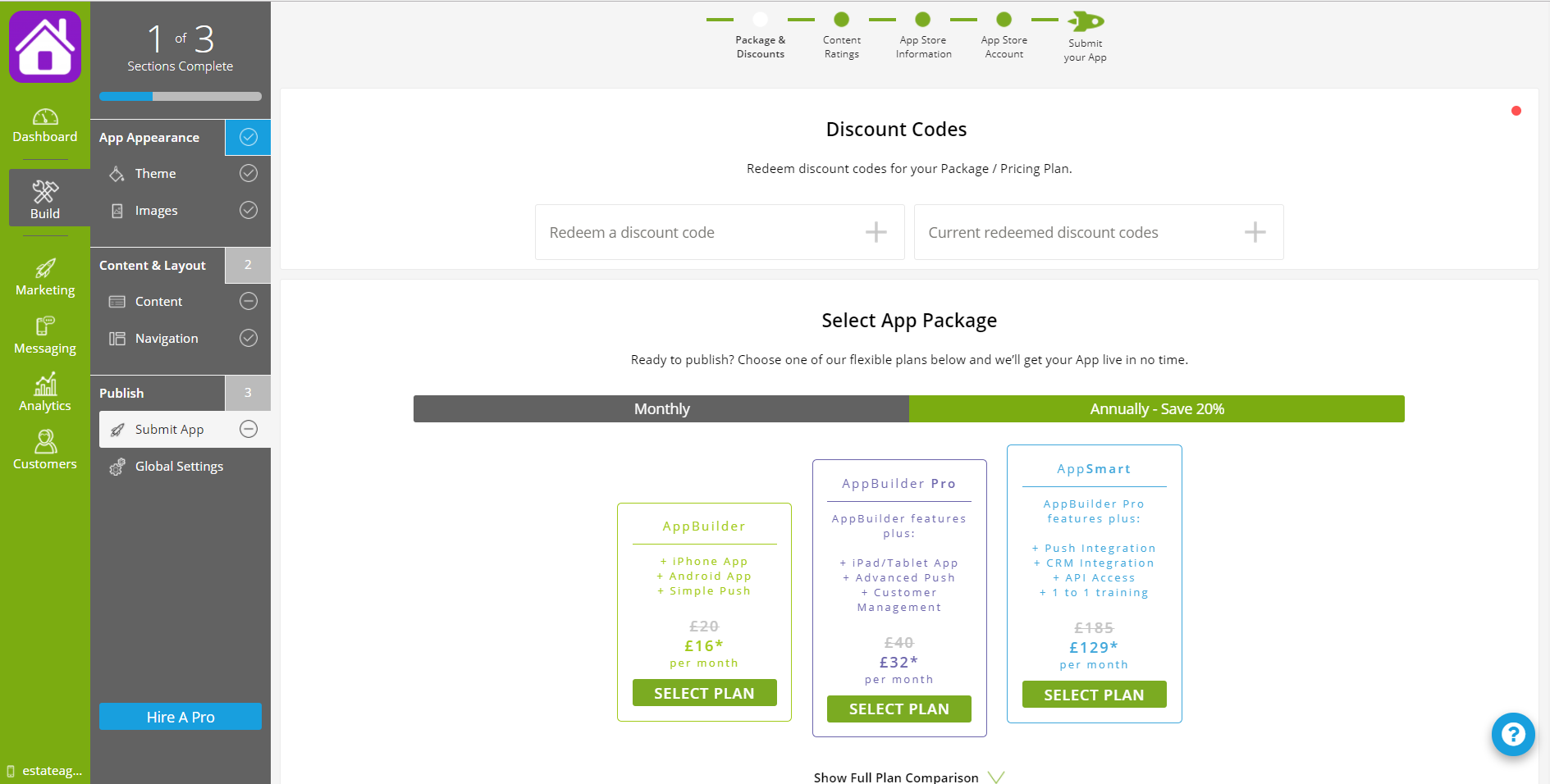 ---
The Progress Bar
Each section will be ticked once it is completed.
View your overall progress by clicking on the Sections Complete box.