If you choose to select a Template yourself, you'll find a list of 24 business templates.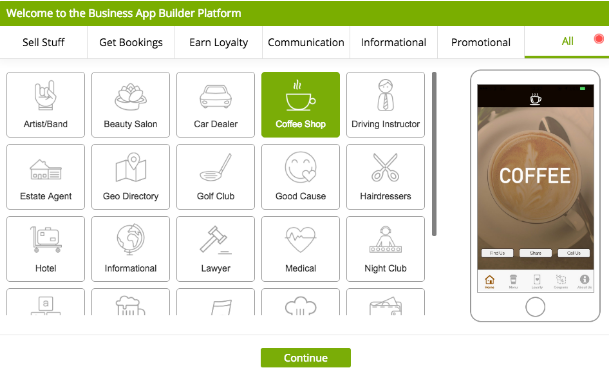 Our Business Templates are organised into categories for easier browsing.
Preview each Template by clicking on it. The example Template will preview on the phone on the righthand side.
All templates are pre-loaded with the relevant content each business type would need, however, they are all fully customisable.
Remove Tabs you don't want and add ones that you require. 
If you can't find your business type from the list, choose "Other" to start with a general template.
Click "Continue" once you're happy with your selected App Template to start building your App.