The Customer Management tool allows you to manage and respond to individual app users with ease.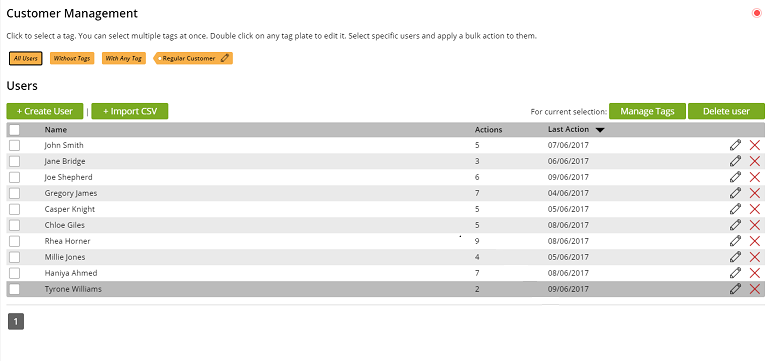 Manage Customers
Create, view and manage your users, their personal details and Tags assigned to them.
If the App uses the Food Ordering feature, for example, you can access the user's financial statistics (how much they have spent in the App) and their loyalty actions (how much loyalty they have acquired from food orders in the App.
Customer App Actions
You are able to view all App actions including messages from the Message Center, bookings, form submissions as well as shop and takeaway orders.
Message Users
Message individual users directly from the Customer Management page and attach images as well as PDFs.
Customer Management on your Smartphone
To access the customer management on your smartphone, hover over the mobile icon in the top right of the screen and scan the QR code.