Create a resourceful App for your building services, or other professional services by customising our Services template.
Featured Tabs
Services
Use HTML Content pages to display information about all of your services and include descriptions, photos and contact information.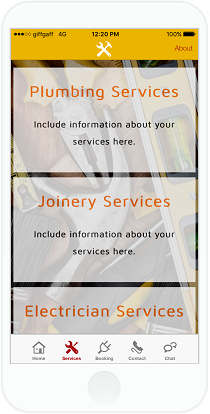 Booking
Provide a simple way for customers to book one of your services directly in the App using a Booking Form.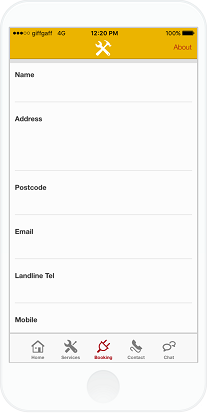 Contact
Provide the relevant contact numbers for individual services to give customers an easy way of contacting the right person.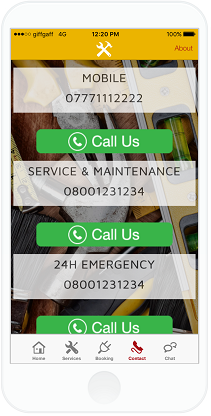 Chat
Use the Message Centre Tab to allow customers to send you direct instant messages in the case of an emergency. Push Notifications you send to customers will also display in the Message Centre,