If you run a pub or bar, you can create a promotional App using the Pub/Bar template that allows users to access drinks menus, your events calendar, join loyalty schemes and connect with you.
Featured Tabs
Events
Use the Booking Tab to add all of your bar's events and allow users to book them directly in the App.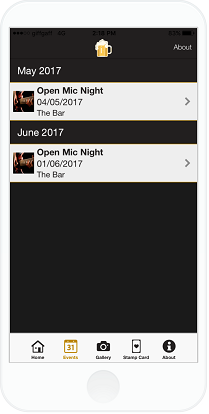 Gallery
Add photos of your pub/bar to a Gallery so users can see inside your business before they visit. Create multiple galleries for your special events and allow users to rate them.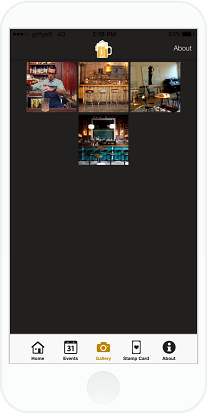 Stamp Card
Create a selection of different loyalty cards giving your customers the chance to earn a free drink or receive a special discount.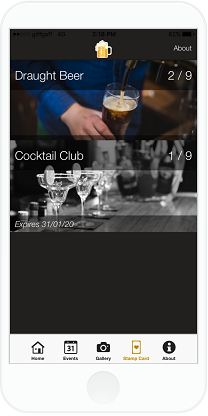 About
The About tab allows you to display all of your important business information, making it simple for customers to contact you via phone or email, find a direct link to your website and social media profiles, as well as view your business description and opening times.