If you run a coffee shop, you can create a promotional App using the Coffee Shop template to promote loyalty schemes and allow customers to connect with you.
Featured Tabs
Menu
Provide your full menu of beverages with details so that customers can see your prices before they visit and make an order.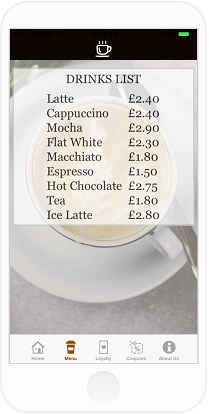 Stamp Card
Create a loyalty stamp card for your regular customers to give them the opportunity to earn a free drink by earning stamps.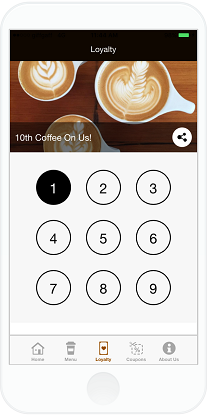 Coupons
Provide special offers and deals on particular products with In-App coupons.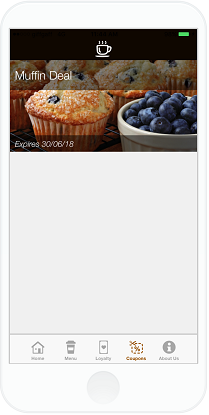 About
The About tab allows you to display all of your important business information, making it simple for customers to contact you via phone or email, find a direct link to your website and social media profiles, as well as view your business description and opening times.